Acting on climate change - International Passive House Open Day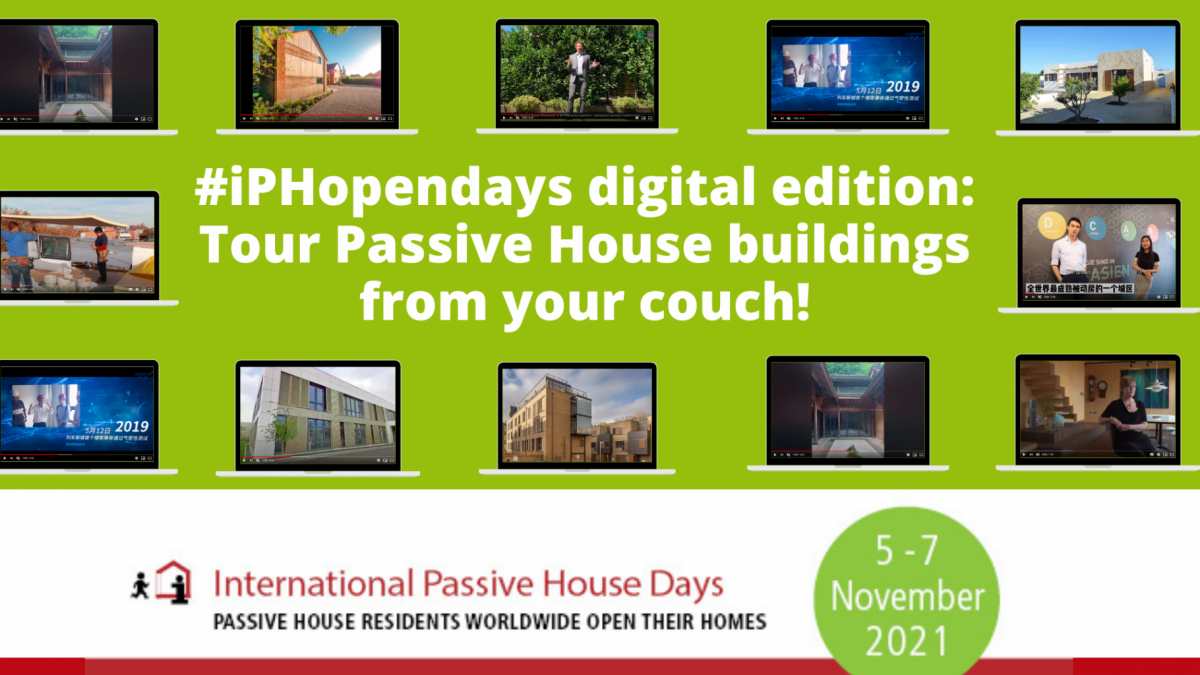 Do you know that there are more than 60,000 Passive Hosue Building all over the world? 
Do you want your Passive Hosue Project to be seen? Passive House Open Day can help you! 
We invite you to make a 5 minutes video to introduce your Passive House Project. 
On November 5th-7th, 2021, we will release all the Passive Hosue videos
on the World Map to show your amanzing project! 
------ 5 Minutes Video Introduction - Your Passive Hosue Project --------
Video format: mp4; 5 mins
Submission deadline:  October 31, 2021
Condition:
1. Projects can be at various stages - from fully occupied to under construction. First time users need to register Passive Hosue Database
2. Please insert a title screen with the Headline "Mid-year International Passive House Open Days"
3. Video can be different languages, please edit English subtitles
4. Submission: Upload the videso on the cloud and write an email to info@passivehouse-international.org
5. View Sample video: https://phichina.com/2020-international-passive-house-open-day
If there is any question, feel free to contact us! More information: https://passivehouse-international.org/index.php?page_id=550