5th Shandong International Exhibition on Green Industry in China

This month we bring Passive House to 5th Shandong International Exhibition on Green Industry in China. The Shandong Province, located at the eastern edge of North China, has been one of the leading provinces on building energy efficiently and nZEB (nearly Zero- Energy Building) in China. Our long-term partners, Qingdao Sino-German Eco Park, has invited us to demonstrate the Passive House knowledge and technology on the exhibition. Don't miss this introduction video about Sino-German Eco Park from PHI Dr. Berthold Kaufmann. 
Sino-German Ecopark & Passive House Institute
Dr. Kaufmann refers in the video that Ecopark has been long-term partners with Passive House Institute. In 2016 the Passive Hosue Techonology was the first project that passed the Passive House certification inside Sino-German Ecopark. The project does not only fit the Passive House Standard, but also is one of the excellent Passive House sample in China.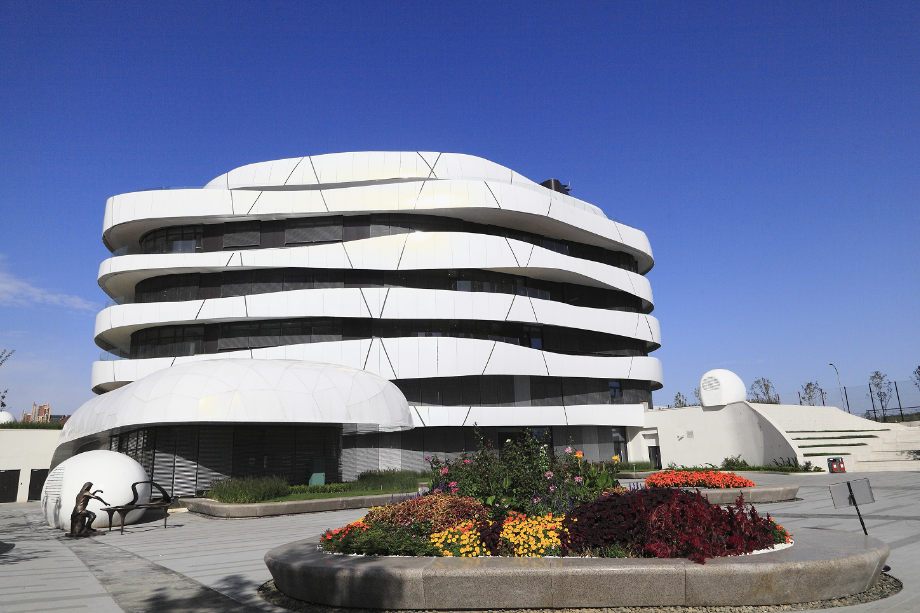 @Copyright: Sinco-German Ecopark

Furthermore, the first Passive House residential community is finished this year and successfully passes the Passive House standard as well. The projects includes 18 residential building and covers the land areas of 43707 m2. Through these years, PHI not only deepens the bilateral cooperation with Ecopark, but also requires solid Passive House knowledge towards China diverse climates.

Global Cooperation
This year, PHI colleageus and Dr. Kaufmann has received the invitation from NAPHN (North American Network) to share the certificated experience about Sino-German Ecopark. During the webinar, the projects has successfully arouse the scholars'interest. In 2019 October, Dr. Kaufmann and PHI colleague (Kuang Wei) participated "4th Shandong International Exhibition on Green Industry" in Shandong, China. Duirng the exhibition, PHI has great opportunity to talk with diverse experts and policy makers in China, and it allows us to realize that Shandong provinces has been dedicated a lot in Passive House techonolgoy. 
Through the rich cooperations, we're glad to see the excellent grow of Passive House in China.  Many Cities in China do not only build diverse Passive Houses, but also launches supportive policies and welfare to develope green energy building and industry. We truly believe that building Passive House is the essential way to build the sustainable future.